Learn about the symptoms and how to heal.
You may be interested to know that there are over 20 million Americans living with sex addiction and compulsivity.
Healthy sexuality is a completely normal human behavior. It's pleasurable for you and your partner, and it activates a core appetite similar to the ones we have for safety, food, drink, exercise, and sleep.
Like most human behaviors, the appetite for sex can exceed norms and start to interfere with one's daily habits and relationships. If you're curious whether or not you're a sex addict, then you've come to the right place. 
In our 25 years of counseling sex addicts, we've treated people with respect and dignity, no matter how serious the situation. We help you get back to the person you are meant to be.
How do I know if I'm a Sex Addict?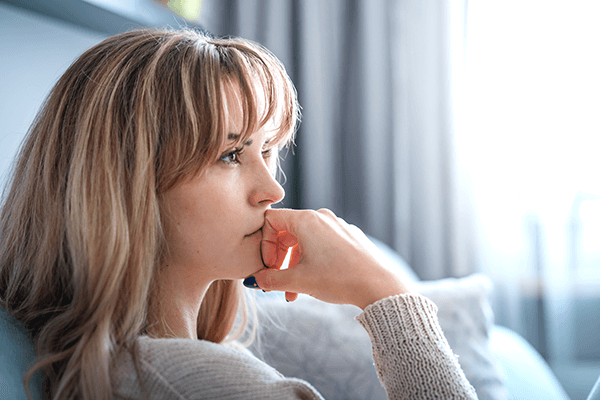 I Think I am a Sex Addict.
Considering this possibility is the first step to recovery.
First, there are two important factors to consider.
You are worthy of love, and deserve acceptance. Too many sex addicts get stuck in a shame cylce, feeling hopeless or incapable of repairing the impact it has had on their lives and relationships. 
We accept you the way you are, and you will feel the same way soon.
Reach out to schedule a confidential meeting. You may not be a sex addict, but either way, you deserve the peace of mind of dealing with the facts.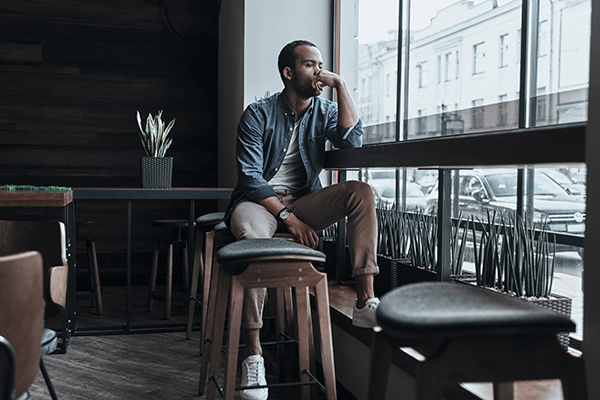 I Am a Woman Addicted to Sex
For women in the 21st century, it may be difficult to distinguish between acceptable and problematic sexual behavior. Women are inundated with cultural cues to follow male concepts of love and sex. Many women have shared that they feel they have to be hypersexual in order to find a life partner. Others have said they have used their sexuality to feel powerful.
You're not alone.
There are increasing numbers of female sex addicts, with millions of women struggling to find a way out of the habits they have fallen into. You're uniquely you, and while you may meet the criteria of a sex addict, there are usually other factors at play that are out of your control. Let's start the conversation so we can get you back to being the best version of yourself.
I Am a Man Addicted to Sex
Often men have a harder time seeking the support they deserve. There's no need to feel embarrassed or inadequate. There are many factors that are out of your control that influence an excessive appetite for sexual activity.
It's normal to presume that your partner will never trust or forgive you for your acting out behavior, but the majority of the time, this is not the case. Most partners desire the chance to work together to repair the relationship and grow closer together as they focus on their personal and relationship recovery.
There are over 10 million new male sex addicts every year, and just as many new male sex addiction recovery success stories every year. Be the next one and start a confidential chat with us today.
Frequently Asked Questions
Traumatic events
Childhood sexual, emotional, physical abuse
Obsessive thinking 
Compulsively – unable to control impulses
Shame
Isolation
Loneliness
Fear of Intimacy
Unstable or dysfunctional family
Domestic abuse 
Childhood emotional neglect
Early sexualization
Entitlement
Poor self esteem
Mental health – mood and personality disorders
Media portrayals of hypersexual men and women
Hypersexuality normalized in peer groups and culture
Have you been denying or defending compulsive sexual thoughts/behaviors? Have you experienced the pain of isolation and shame? Have you seen the pain in your partner's eyes, or experienced the negative impact on your work, finances, or health as a result of your sexual addiction? 
Begin your journey toward healing and wholeness with the support of experienced professionals today.