We Restore Hope for Relationships in Crisis
Take the first step to where you want to go – a place where you and those you love can find healing.
All of our therapists are here to support and walk with you on this journey of healing. With empathy and compassion, we'll help you find the stability and wholeness that's missing from your life.
Our therapists also work with those who are dealing with Depression, Anxiety, Substance Sobriety, PTSD and Complex Traumas in addition to their specialties in sex addiction and partner recovery.
Success Stories and Testimonials
Sex Addiction and Partner Recovery Testimonials
Group sessions were so impactful and I have made lifelong friends at a time when all I knew was silence, shame and doubt. I came as a partner in recovery, trying to make someone else change and instead I found myself again. My voice.
Carol provides the tools, the guidance and the support I need to continue on my journey towards recovery.
If you are considering working with City Gate and are ready to transform your life, you are coming to the right place. The work will be hard but worth it. Both Carol and Rebekah have been unbelievably supportive. I've been a client for 2.5 years, participated in couples, group and individual therapy. Thank you City Gate!
Carol has taught my husband and me how to have a marriage that thrives not just survives!
I met with a therapist at City Gate for the first time in 2014, and I'm so glad I did! My experience and results were great, they really helped me through a tough time in my life. Can't recommend City Gate enough.
City Gate Life Recoveries
Licensed Clinical Social Worker, Clinical Consultant
Counselor • Educator • Advocate
Carol Conklin, LCSW-R is the founder and executive director of City Gate Life Recovery. For more than 25 years, she has served as a key community resource for psychiatrists, mental health providers, alcohol and drug counselors, pastors, hospitals, attorneys and law enforcement professionals. Carol is a nationally recognized expert on healthy relationships and healthy sexuality.

Further, Carol's personal addiction and recovery story is at the heart of her vision for every client she guides towards recovery. Having also experienced the trauma of a partner's infidelity, she brings a unique perspective.  She understands the feelings, struggles, and isolation along with the clinical aspects of sex addiction and partner recovery.   
Knowing the peace and joy that is possible on the other side, Carol has made it her life's work to provide that same opportunity of healing for others

Whenever you're ready, Carol and her City Gate team would love to meet with you!
Our sex addiction and partner recovery counselors share the insights that make City Gate your go-to-resource for understanding, compassion, and direction.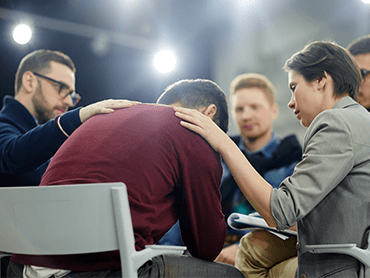 Sex and Porn Addiction: The Complete Guide
You'll never be judged. We'll help you love yourself again without the feeling that you're losing that which makes you happy.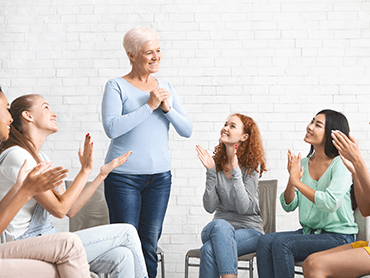 The Complete Guide to Sex Addiction and Women
You need fellowship. Being in the company of others who are on the same journey helps rebuild your self esteem and eliminates any sense of loneliness.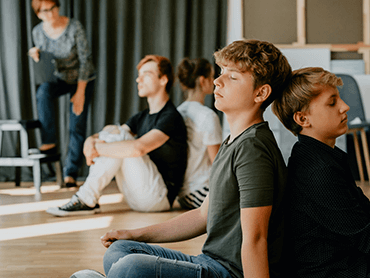 The Complete Guide to Sex Addiction and Men
Through sickness and health. It's a mantra for both spouses and partners. In addition to healing yourself, we can also heal your relationship.
We tailor your recovery plan to your unique needs, and in many cases, the needs of your partner or others affected in your life. Utilizing evidence-based practices that are both trauma-informed and culturally-sensitive, recovery work looks like an eclectic mix of motivational interviews, collaborative assessments, and cognitive & behavioral therapy interventions.
Essentially, we empower you with the tools you need to overcome the hurdles that hold you back from the life you wish to successfully live and thrive in.
When you are ready, making that decision to seek support is a vital achievement and we applaud you! We'll help make your path to recovery fulfilling and easier to navigate.
Assess and isolate the problem(s) that contribute to your addiction and mental health struggles
Precisely articulate the issue(s) and accept that they need to be addressed
Ready and willing to step into the recovery journey and work collaboratively with a professional therapist
Take the Sex Addiction Assessment
Are you concerned you may be a sex addict? Experiencing symptoms of addiction does not necessarily mean you are one. This assessment can help you better reflect on your unique situation and decide the next steps you'd like to take.